Charles D. "Charlie" Mitchell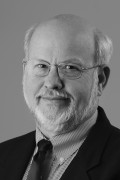 Title: Journalism Program Coordinator/Associate Professor of Journalism
Email: cdmitch1@olemiss.edu
Phone: 662-915-8780
Charlie Mitchell is an associate professor, having previously served as associate dean. He came to the School of Journalism and New Media in 2010 after 24 years as executive editor of The Vicksburg Post. He is a past president of the Mississippi Press Association and has also served as a director and president of the Mississippi Center for Freedom of Information and the Mississippi-Louisiana Associated Press Managing Editors Association.
He has been a columnist in more than 20 state newspapers for more than 30 years and has won many writing awards for the column, his reporting from Iraq and in the aftermath of Hurricane Katrina. He is an attorney and is admitted to practice in state and federal courts.
Michelle Martin
Title: Administrative Assistant
Email: mmartin3@olemiss.edu
Phone: 662-915-7146
Michelle Martin started out as a Rebel Reserve for The Department of Facilities Management where she worked closely with the former director. Upon completing her assignment at Facilities Management, Martin began another Rebel Reserve assignment in the Department of Chemistry and Biochemistry. Afterward, Martin went on to become Secretary II for the Department of Chemistry for 13 years where she assisted the chairman, faculty, students, and other staff. Martin is currently working on her General Studies degree.
Ike Brunner
Title: Instructional Assistant Professor of Social Media & Data Analytics
Email: ibrunner@olemiss.edu
Ike Brunner is part of the IMC faculty specializing in social media, data analytics, and influencer marketing. He has over a decade of industry experience in market research and digital/social media marketing and has worked with all types of businesses, from local SMBs to top international global companies. He has expertise in digital marketing & social media training, strategy, research, and evaluation.
Ike received his Ph.D. in Communication Studies from Bowling Green State University and previously taught at Wright State University and Texas Tech University.