Meet the Student Media managers for 2019-2020.
Take a look at the video below and read the profiles to learn more about our students in charge of student media this year.
Students Lucy Burnam and Ingrid Valbuena created this video and story package.
GRACYN ASHMORE – NewsWatch Ole Miss Manager:
Oxford native Gracyn Ashmore visited NewsWatch Ole Miss during her senior year of high school, and volunteered to help with a summer project. After that, she was hooked.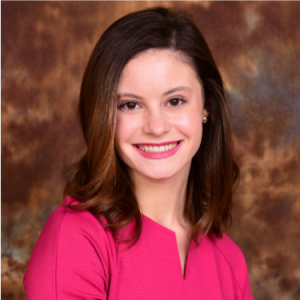 "They make you feel like a person and not a number," Ashmore said. "I could not be happier in the journalism program."
Ashmore, a junior broadcast journalism major with a minor in political science, has been a correspondent and graphics producer for the newscast. She was selected as NewsWatch station manager for fall semester 2019.
"I want my talent and staff to learn from me and I learn from them," Ashmore said. "I want to help each and every person involved feel valued and to succeed."
Ashmore oversees everything that goes into the daily, 30-minute live newscast for Lafayette County, Monday through Friday. She works with more than two dozen producers, directors, anchors and correspondents to make sure the show runs as smoothly as possible.
"It is a team effort and we run like a well-oiled machine. I adore my staff."
During the last academic year, Ashmore worked as a weekend reporter for WTVA 9 News in Tupelo for six months. Her experience further confirmed her dream of working as a reporter after graduation.
"It was the most incredible learning experience in my work besides NewsWatch," Ashmore said.  "I would have never had that opportunity if I had not worked for NewsWatch as a freshman at Ole Miss."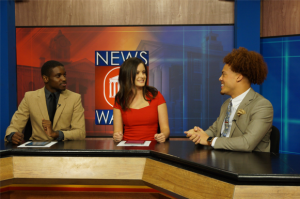 In August, Ashmore and her staff went through training to learn how to use new equipment, after a major upgrade during summer 2019.
Nancy Dupont, journalism professor and NewsWatch adviser, said that Ashmore and Executive Producer Brian Barisa bring intelligence, skill and energy to their jobs.
"When disaster strikes, as it frequently does in preparing a live newscast, Gracyn and Brian remain calm and level-headed," Dupont said.
BRIAN BARISA – NewsWatch Ole Miss Manager:
Brian Barisa is majoring in broadcast journalism and minoring in political science. In the spring semester, he will take over as NewsWatch newscast manager, and Ashmore will become executive producer.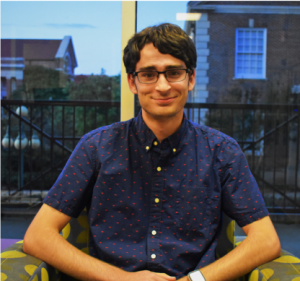 Barisa is from Frisco, Texas, and was impressed that he could come to Ole Miss and get involved in student media as a freshman.
"I was the senior producer after four years of classes in high school broadcast and wanted to keep working in media as quickly as I could," Barisa said.
As executive producer, he is in charge of the scriptwriting and time setting for the daily newscast. This year he is most excited to work with the recently purchased full HD system.
"My favorite part is finding content and building up a show before anyone else has gotten started," Barisa said.
Barisa had an internship with RealNews PR, a public relations agency based in Dallas. He created graphics, videos and content for clients.  "It was my first chance to use programs like Adobe After Effects professionally and dive deeper into how to create better content." 
Outside of the SMC, Barisa can be found participating in the Ole Miss Esports program. "I've been able to get heavily involved with it because it combines my hobby of gaming with my competitive nature and drive to always win, while also being something modern and new that is groundbreaking on the campus," Barisa said.
Barisa's dream is to someday travel the world as a GT car racing driver.
REBECCA BROWN – Advertising Sales Manager:
Becca Brown is in her second year as advertising sales manager. Rarely does a student serve two years in the top position.
Her drea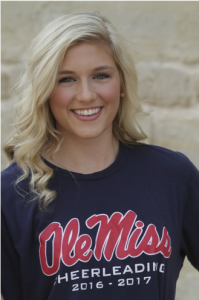 m of pursuing cheerleading led her from Hallettsville, Texas, to Ole Miss. After two years as an Ole Miss cheerleader, Brown wanted to become even more involved on campus. A friend recommended her for the SMC sales position and she quickly showed her leadership potential.
Brown is a senior majoring in marketing in the business school. She supervises a staff of five account executives. Her goal for this year is to bring the best revenue numbers The Daily Mississippian has ever seen, and to grow the revenue from digital and broadcast student operations.
"I love the relationships I have made with clients and the value small business brings to the Oxford community," Brown said. "I am always pushing our team to do the absolute best we can."
Roy Frostenson is SMC assistant director for advertising. "It's not often we're able to get someone to repeat in this position so we're excited to have Rebecca back, with her experience, leading our sales team for another year," Frostenson said. "She's organized, focused on details and task oriented – all qualities you want and look for in a sales manager. Rebecca brings a lot of drive and determination to the job and is a great leader for the sales team."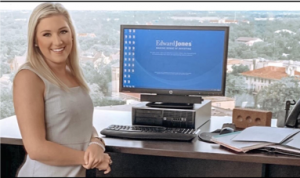 In the summer of 2019, Brown served as a financial adviser intern for Edward Jones Investments, and she hopes to work there again when she graduates in May.
"I had such a wonderful experience and got to utilize some of the skills I learned with the SMC," Brown said. "The internship this summer gave me a peek into what daily life is like for a financial adviser and I could not be more excited."
LAUREN CONLEY – Rebel Radio Station Manager:
A radio show called "Electric Ladiez" was Lauren Conley's first introduction to Rebel Radio in the Student Media Center. When she became a DJ and got to talk about how topics in entertainment reflected culture, she felt a certain tranquility in the booth and knew it was something she wanted to pursue.
"I would feel at peace every time I would walk into the booth because it was like a personal safe space," Conley said.  "Now the whole station is my safe space because every time I walk in, I hear music and that is my agent of calmness."
Conley is from Grenada, Mississippi. She is a senior broadcast journalism major with a specialization in media sales and a minor in theater arts. The summer before she became involved with the SMC, she interned as a producer with WTVA 9 news in Tupelo.
"I was met with a demanding newsroom setting full of strict deadlines and high expectations," Conley said. "It was difficult at first, but after I got the hang of it, I became more confident in myself in this line of work. This pushed me to try out for NewsWatch and Rebel Radio."
During her junior year, she was a DJ for Rebel Radio and also an anchor for the NewsWatch team. A year later, she is the Rebel Radio station manager. Conley said her love of producing, which started during her WTVA internship, led her to apply to lead the station. Producing attracts her because it involves deadlines, scheduling and management.
"I like being able to see my vision turn into a reality," she said.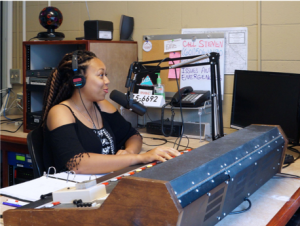 As station manager, Conley is in charge of 50 DJs and a staff that includes a news director, a music director and marketing directors. She schedules live remotes for events, conducts partnerships with companies in Oxford for sponsorship, and is also the person to call if something goes w rong in the studio.
"Something cool about my job is that I get to discover who my DJs are and understand why one person likes this and not that and what their musical choices say about them," Conley said.  "We form a little community within itself here at this station. With my staff, I feel like we have gotten to know each other on a personal level. We all have a great friendship to the point where it doesn't feel like a job, but a bunch of people that come together to make the station better."
Her goals for Rebel Radio are to gain more exposure for the station. She wants to implement more live remotes to have students speak about different topics, and have student organization leaders on air to inform students about campus involvement. She wants to feature DJs' shows on their YouTube channel for listeners to play their favorite shows on the go. One big accomplishment this year: She worked with SMC professional staff member Hannah Vines to redesign the radio station website.
"Lauren brings a lot of enthusiasm to her job as station manager and is constantly looking for ways to motivate her staff and improve the station," said Roy Frostenson, adviser for Rebel Radio.
While pursuing a career in acting, Conley plans to work as a DJ or manager for another radio station after graduation in May. Most recently she was an extra for the NBC drama "Bluff City Law."
DANIEL PAYNE – The Daily Mississippian Editor-In-Chief:
When Daniel Payne asked his SMC colleagues what word best described him, the answers all boiled down to a similar thread: passionate.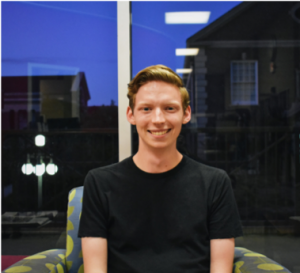 "I don't mean that I'm the kind of person that stands on my desk and barks orders," Payne said. "I'm passionate in that I'll lie awake late after work and think about the next story, next post, next paper."
Originally from Collierville, Tennessee, Payne is a senior Honors College student majoring in print journalism and minoring in political science. He got involved with The Daily Mississippian when friends told him the DM was searching for writers. This year, he is editor-in-chief.
"When I started spending more time in the SMC, I learned so much in such a short amount of time," Payne said. "The advisers, professors, editors and writers I worked with gave me knowledge and instincts that I can't imagine getting anywhere else."
Greg Brock is Daily Mississippian adviser this year. Brock is a former DM managing editor and a recently retired New York Times editor.
"Of all of the young journalists I have worked with through the decades, Daniel is the one whose talent I could not quite quantify when I began teaching him and working with him in student media," Brock said. "It finally hit me one day:  He simply was born with journalism DNA. His talent goes far beyond his reporting, writing, editing and leadership skills, which are vast. He is the rare young journalist with an old soul, drawing on the best of the past to lead this next generation."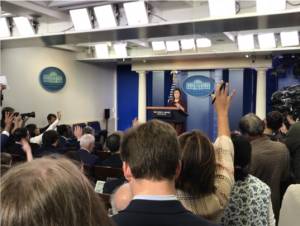 Payne said his position involves a lot of thinking about what a great publication should be and then trying to execute that vision. He spends his day thinking about how to work with many aspects of journalism at once, from reporting to motion graphics, saying it's one of the most challenging things he's ever done creatively but also part of what makes the job fun.
"I try to remind myself and others that it's OK to throw out some silly ideas before you settle on one," Payne said. "By allowing myself to be creative without judgment at first, I can find some solutions that I wouldn't have been able to get without allowing myself to try something new. It isn't until I've tried several options that I know which one is best."
While Payne wants content to drive the pieces they create, he said one of his main goals is making the DM more relevant in the digital world since that's where so many people, especially students, get their information.
"We have totally redesigned our online presence, which means that students can find news that matters to the community on our website and social media," Payne said. "We want students to understand the world that is immediately around them as well as enjoy the stories that come from this special place."
One of his favorite internships was with online publication The Globe Post in Washington, D.C. While he said it was uncomfortable at first to try to learn digital journalism skills and also learn how to produce good pieces on important events that were happening all the time, he was  obsessed with it all. One of his assignments: Cover the first trial of former lobbyist Paul Manafort.  Photo caption: During his internship in D.C., Daniel had the opportunity to attend a White House press briefing.
As DM editor-in-chief, Payne leads a staff that includes dozens of editors, writers, photographers, designers, social media coordinators, cartoonists, videographers and more.
"Working with really talented, passionate people is another great part of the job," Payne said. "I've learned so much from them, and the editorial staff has become a close group of friends so quickly. I'm inspired by the work that they produce individually and proud of the work we do as a whole."
MEGAN SUTTLES – The Ole Miss Yearbook Editor-In-Chief:
Megan Suttles always knew she wanted to attend the University of Mississippi because of her family's love for the school. But she didn't originally plan to become part of student media.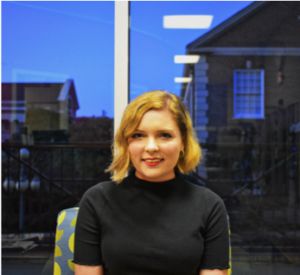 "Last year's editor-in-chief reached out to me through social media and offered me the photo editor position," Suttles said. "Photography has always been my biggest passion and I knew I would be missing out on a great opportunity if I declined, so I took the job and it ended up being a life-changing decision."
Suttles, a native of Meridian, Mississippi, is majoring in Arabic and journalism. This year, as editor-in-chief of The Ole Miss yearbook, she gets to lead a staff working to put together the annual for students and alumni as they reflect on their time at UM.
"That has to be the coolest part of my job," Suttles said. "Being able to use my passion for photography to tell stories, while also getting to write and design a book with a group of other people who feel just as passionate about this school."
While Suttles said she has big shoes to fill, she hopes to create a yearbook that's just as good as previous yearbooks.
"I want students to be aware that their time at Ole Miss is one-of-a-kind and unlike any other year, so they should cherish the fact that there will be a book to document all of this change," Suttles said. "I want more students to get involved with the yearbook, maybe even write or taking pictures for us, so that they can be a part of documenting everything."
Patricia Thompson, assistant dean for student media, said Suttles did such an outstanding job as photo editor of the 2019 yearbook that she was the natural choice to lead the staff this year.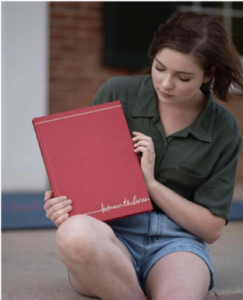 "This semester, we are enjoying watching Megan and her staff create their theme for the 2020 yearbook, design a cover to reflect that theme and assign and edit articles and photos and other content," Thompson said. "Megan's enthusiastic spirit inspires her staff and the rest of the SMC."
Suttles said that if she could go back and give advice to herself on one thing, it would be to be more confident, knowing it's OK to be insecure about where you will end up, but having confidence and doing your best can bring about some amazing things.
"I'm stressed out a lot of the time, but I think people see that I'm stressed out because I'm ambitious and I care about accomplishing my goals," Suttles said. "I think ambitious would be a good word to describe me."
Suttles, a senior, said her long-term goal is to be a journalist based in the Middle East.
Read more about the Student Media Center at https://smc.olemiss.edu.
Tags:
Student Media Center